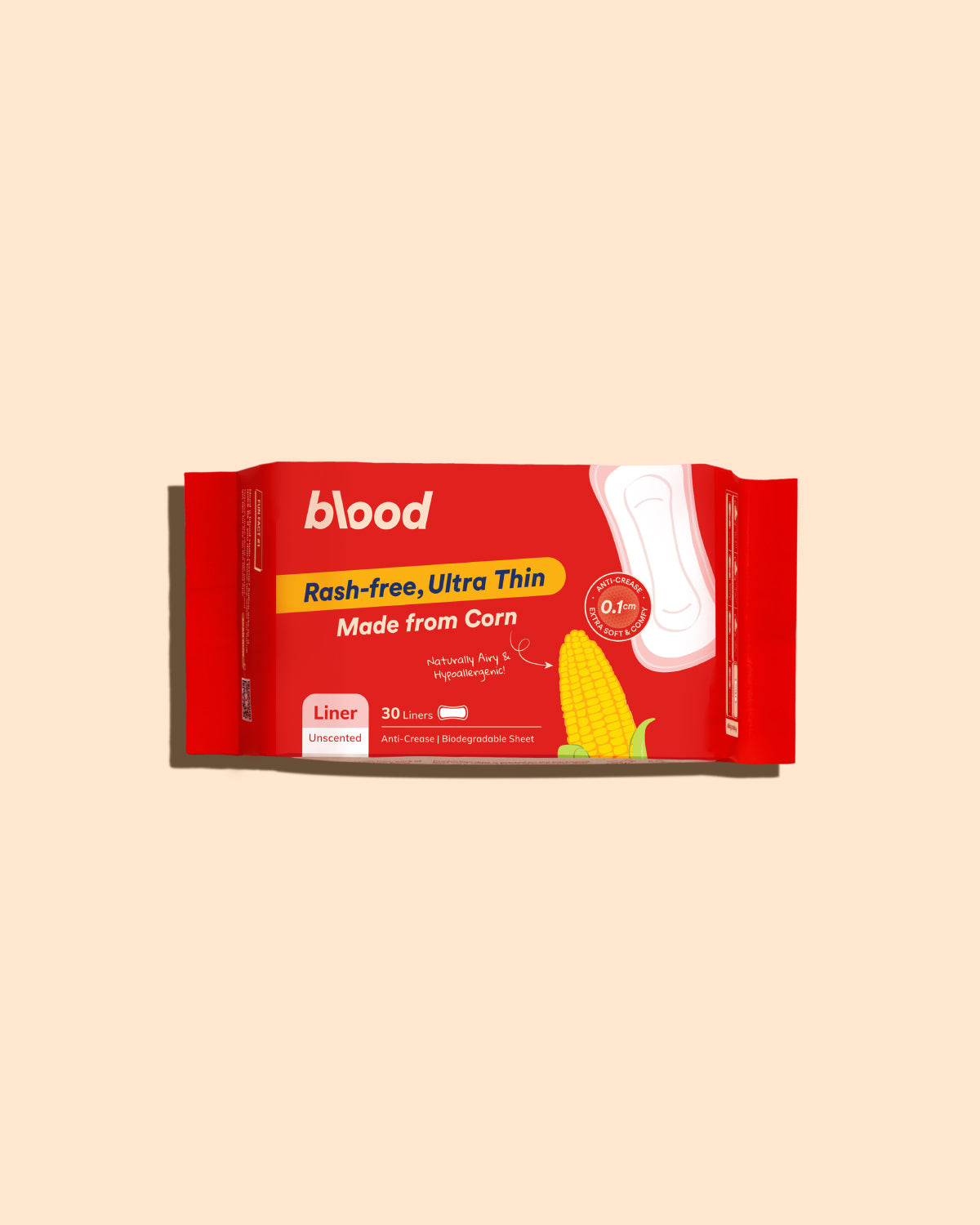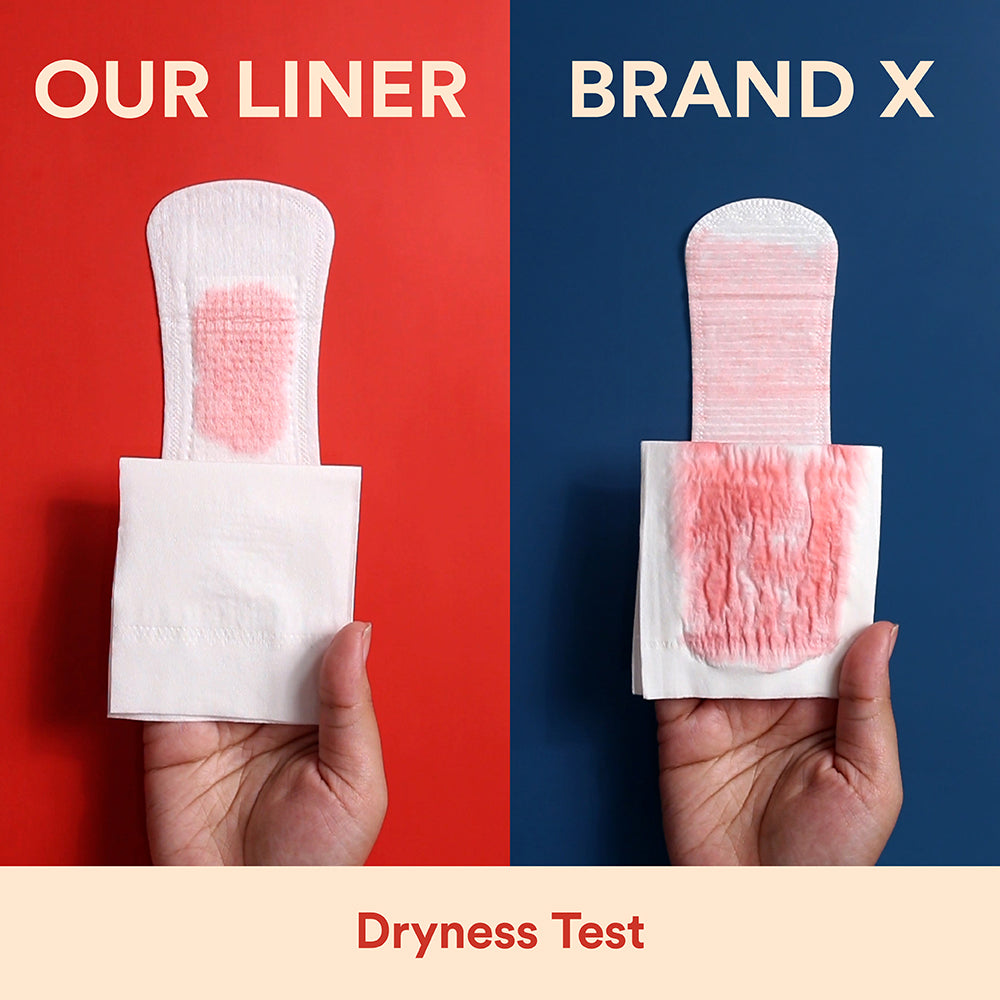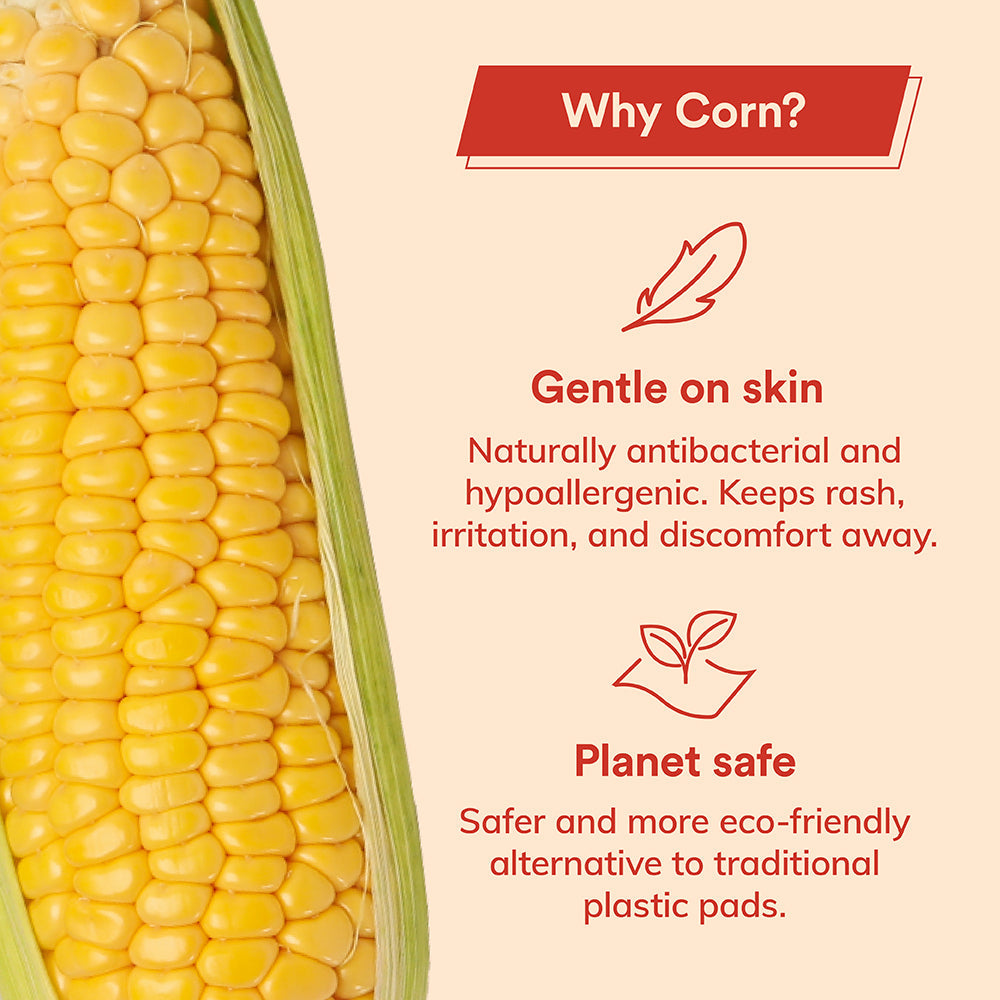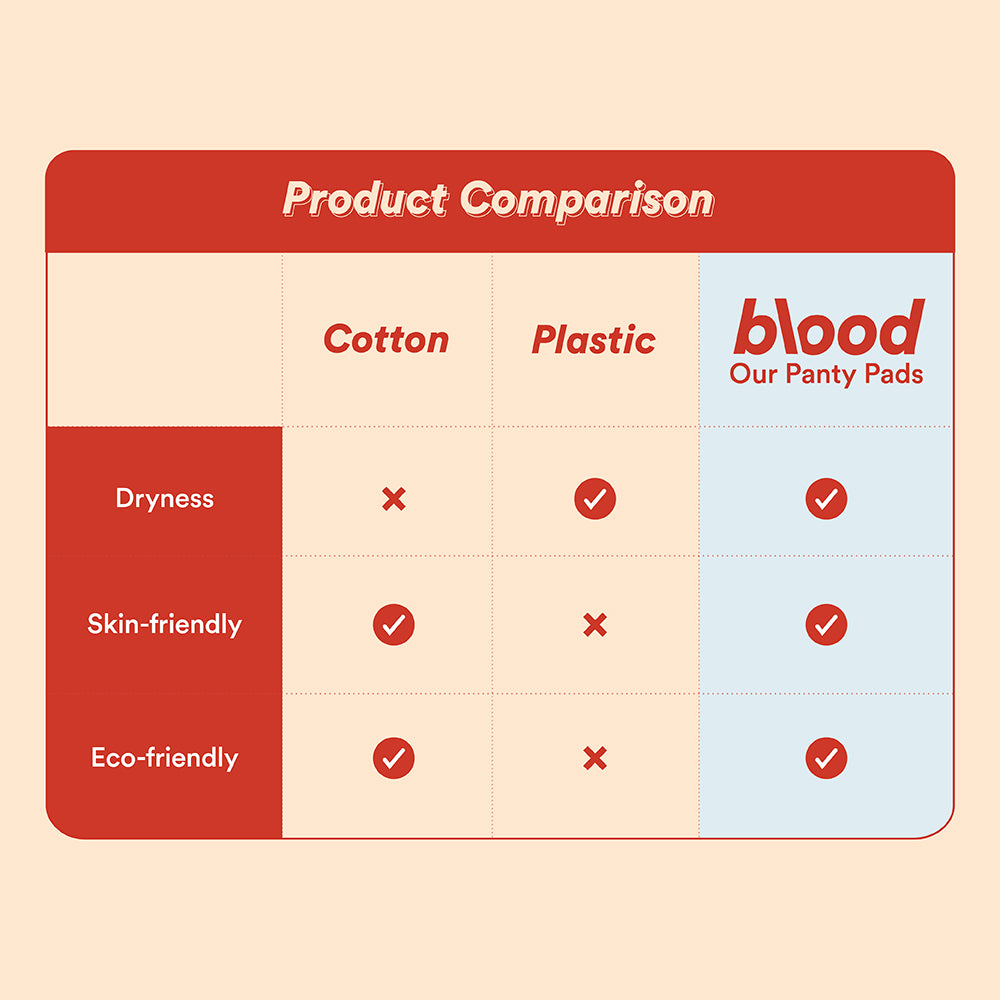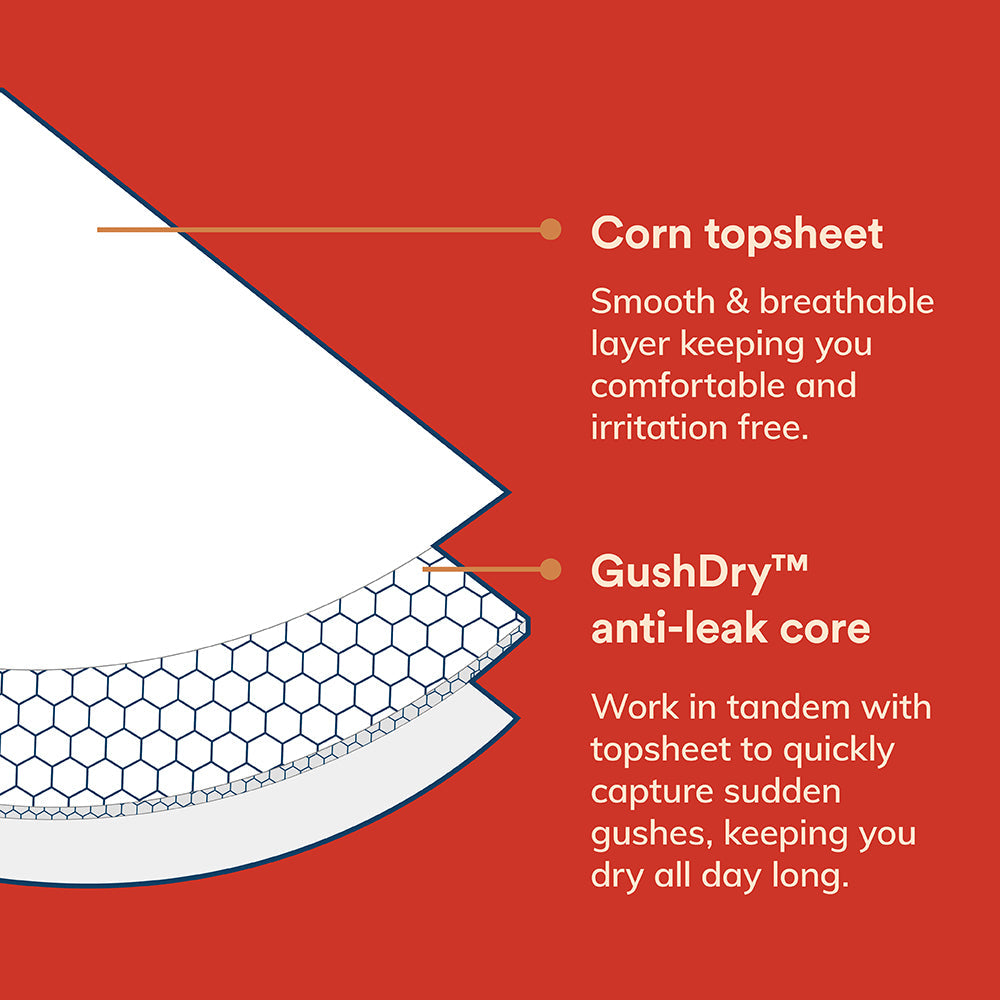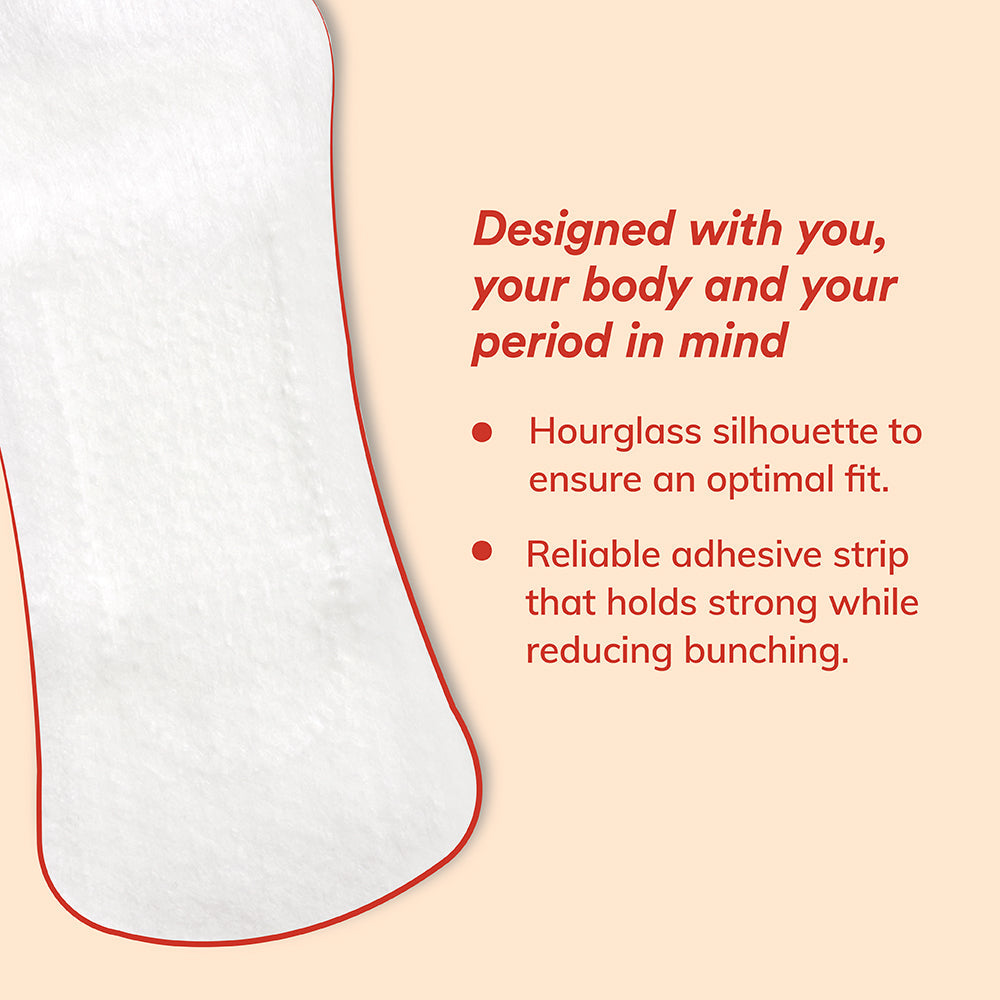 Ultra-thin Corn Liners
Free shipping for orders over RM70
What it is:
Liners made with 100% corn topsheet - with an anti-crease feature.
Why it's special: 
Naturally skin-friendly, our liner uses a corn layer that's free from harsh chemicals, making it safe for daily wear. With a wide, anti-crease design that stays in place, these liners provide better coverage and security so you feel protected all day.
Anti-bunching or scrunching design
Gentle on sensitive skin
Made super thin
Biodegradable & planet-friendly topsheet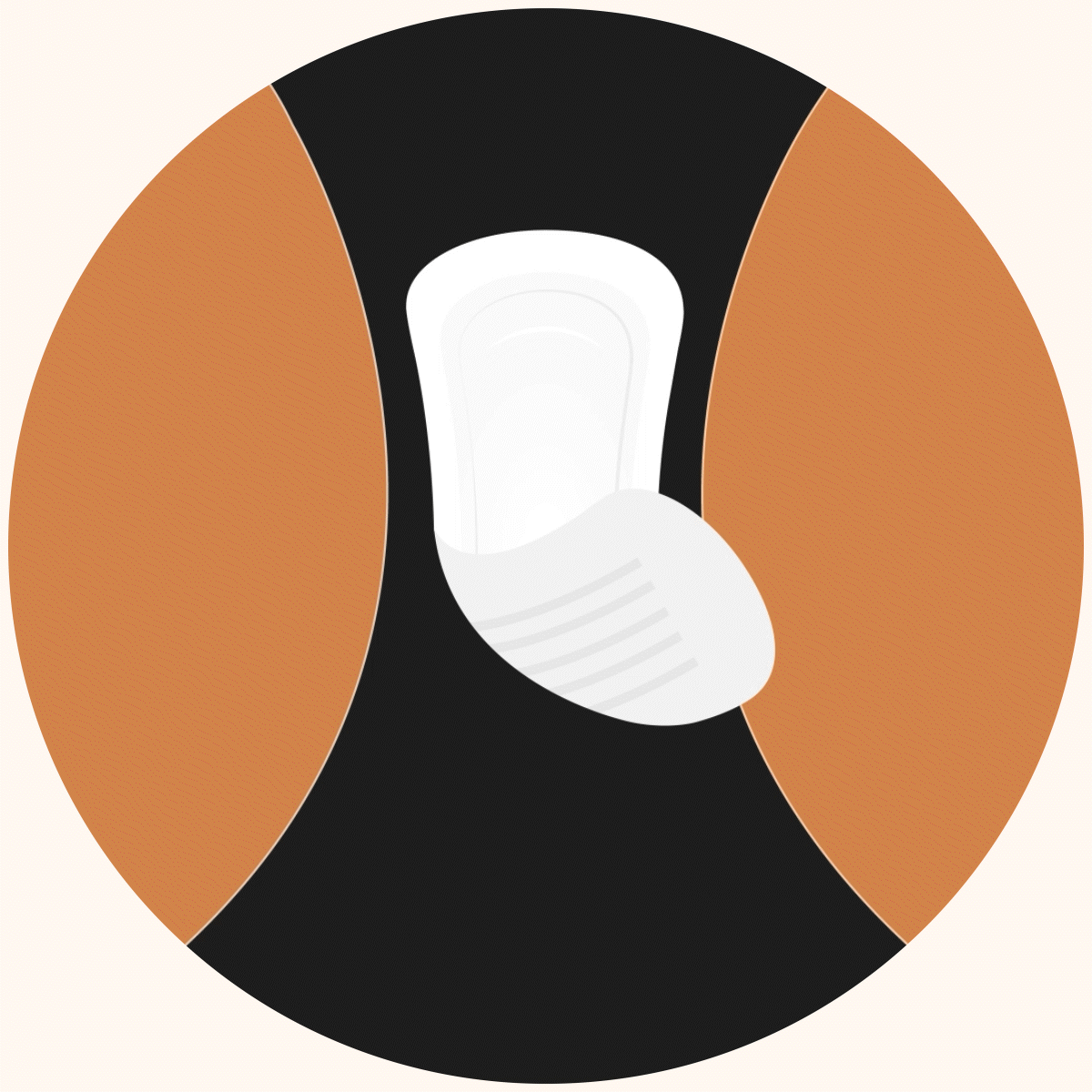 Anti-crease
Designed with a full panel of adhesives that firmly holds it in place, allowing for great wide coverage, putting an end to uncomfortable scrunching and creases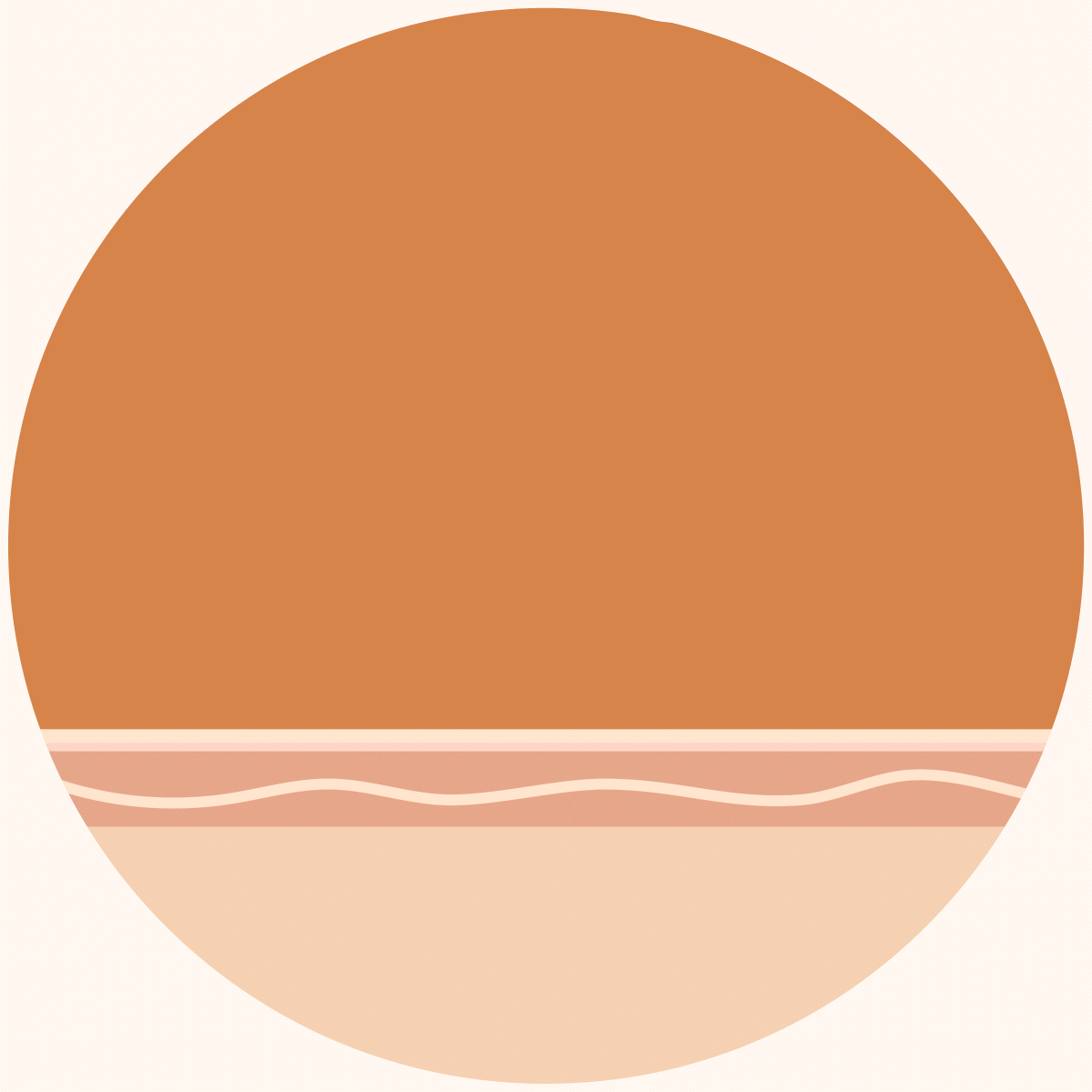 Gentle on skin
Naturally hypoallergenic and don't chafe, our corn topsheet wicks moisture away for breathable and irritation-free protection, unlike plastic liners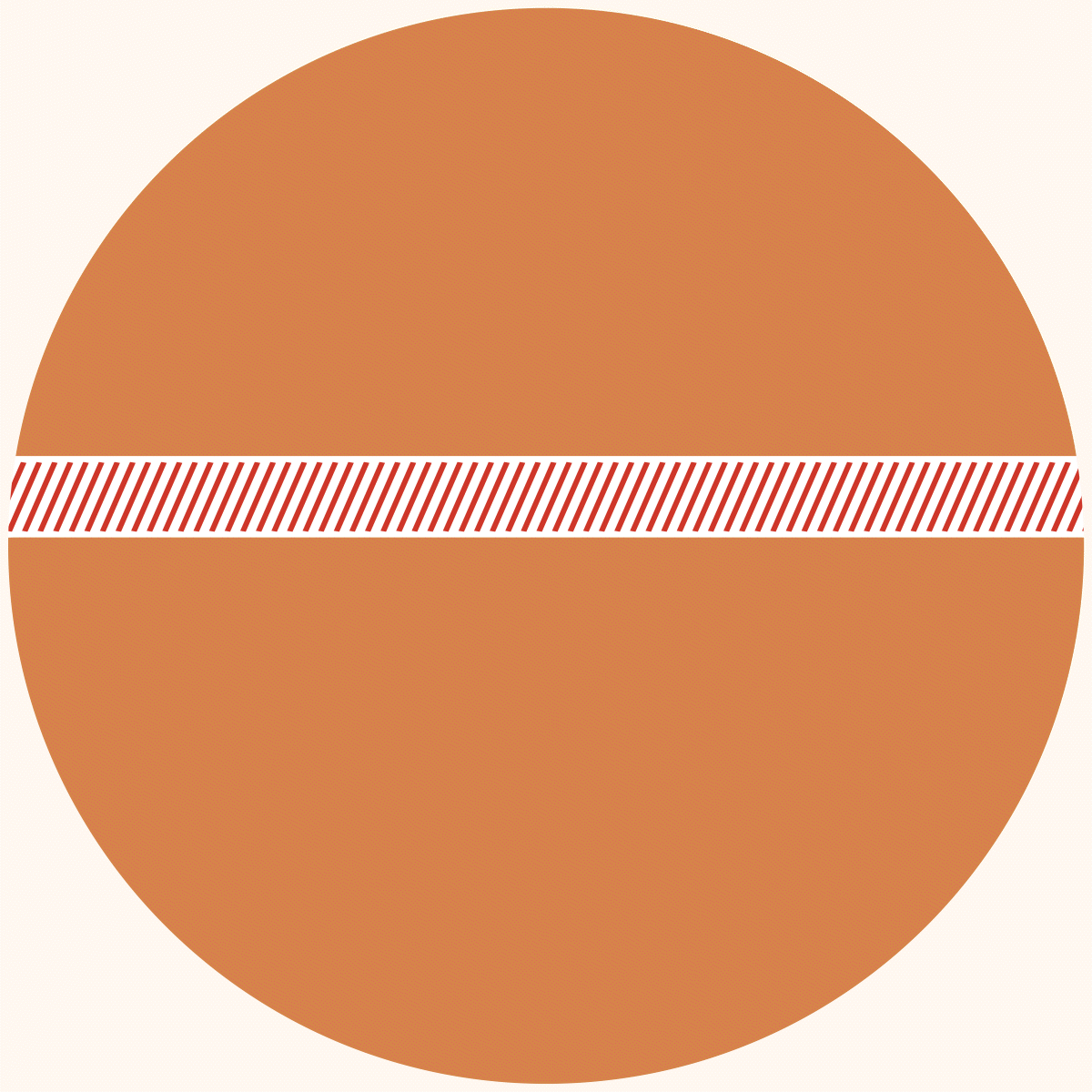 Barely-there comfort
Made super soft, light and paper thin, together with its unmatched performance in absorbency, you can breeze through your days without feeling a thing
Frequently Asked Questions
While they both work great in providing protection, the main difference is in how absorbent they are and how much fluid they can contain. Liners are typically smaller in size and thinner – perfect for spotting (before or after periods), light leaks, daily discharge, paired with your period products, or just whenever you need an extra line of defense.

For general period use, we recommend our pads with wings that provide 3x faster absorption as compared to cotton. According to your needs, choose from Regular, Heavy or Extra Heavy
You can learn more about our pads here .
Our Ultra-thin Liners are made with our signature 100% biodegradable corn topsheet, making them absorbent, antibacterial and hypoallergenic. Being naturally skin-friendly, they provide soft, breathable comfort so you can go about your day without feeling any irritation – a great choice for everyday use! Containing zero chlorine, phthalates, fragrance, dyes, rayon or wood pulp, it's free of harmful chemicals – keeping your body and most sensitive areas safe. 
While you don't need to wear liners everyday, many people use them as a backup for leaks, spotting or to absorb discharge. Regular changes are necessary, so just like a pad, you may want to change your liner every 3 to 5 hours (or at least once a day) to keep feeling fresh and comfortable.
Our liners are pH balanced, and come without any prints or scents. They have a pH of 5-6, matching the ideal pH of healthy skin. This allows your body to not only maintain its own pH balance through natural processes, but also its defenses against most harmful bacteria – which helps to reduce the probability of yeast infections!
You know your flow best – that means making choices that you're most comfortable with! Those with lighter periods may prefer to just use liners and change them frequently, while others may feel greater security with pads. Just take note that liners won't hold as much as pads do!
Strong sticky adhesive
Adhesive layer is very good. It can sticks strongly on any panty materials and didn't get crinkly easily. The liner didn't get separated up layers by layers after wearing for long hours.
So comfortable and no allergic reaction at all!
Amazing absorption and no leakages
It is so good that the panties do not have a lot of leakages like last time after using the corn pads.
Comfy in whole menstrual cycle period
I has been tried so many brand like Kxxxx, Sxxx, etc brand, skin always getting irritated and make me uncomfortable because got weird smell during menstrual periods. However BLOOD so amazing! so comfort to wear without create any irritating feel to the skin and it's anti unpleasant smell too.. I also recommend this to my colleague, hopefully it's suit her too. And the unique point for BLOOD of responsibility to the environment also one of my concern to try with this brand!
I love how I didn't feel itchy while using it
Barely there
The liner is thin and comfortable. Can barely feel that we are wearing a liner. 👍🏻
Great absorption
This liners feels like air, it is so dry I can't even feel anything! Great purchase