Blood Benefits Program
Claim your welcome gift of 200 coins (worth RM5) if you sign up now!
Reward coins can be exchanged for
Step 1 - Join for FREE
You just need to create an account with us. Simple as that.
Claim your Welcome Gift of 200 coins (worth RM5 if you sign up now (limited period only).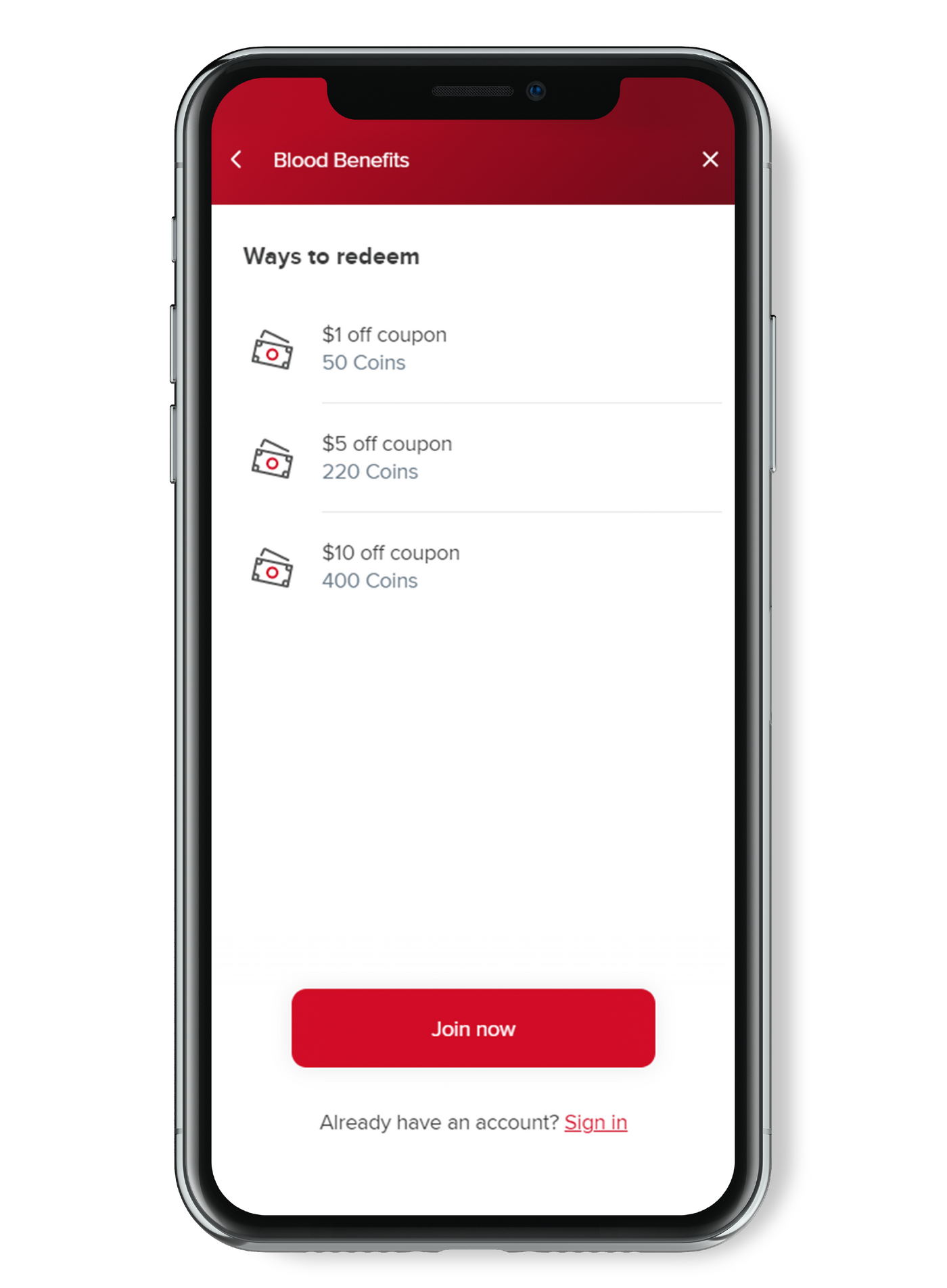 Step 3 - Redeem Rewards
Time to enjoy your savings! Find out how to redeem your rewards here.

We'll be adding more rewards, so check back to find out more fun ways to use your coins.
The Blood Benefits is a membership program that rewards and thanks loyal customers for buying our products in Singapore. The program benefits all the Blood Benefits members as you earn Coins when you make your purchase, amongst other rewards.
You can join the program by signing up an account. You can start collecting Coins and earning rewards by making either online or offline purchases. For every $1 you spend, you will earn 1 Coin, and with the Coins earned, you can redeem a coupon to be used for your future purchases.Upon signing up, you will automatically earn 20 Coins.
You can log into your account to track the number of Coins you've earned and your qualified or redeemed rewards.
No. Your coins will not expire but this arrangement may be modified in the future time to time without notice to you.
You need to enter your birthday into 'Ways to earn' section and we will auto credit the Coins when your birthday is here!