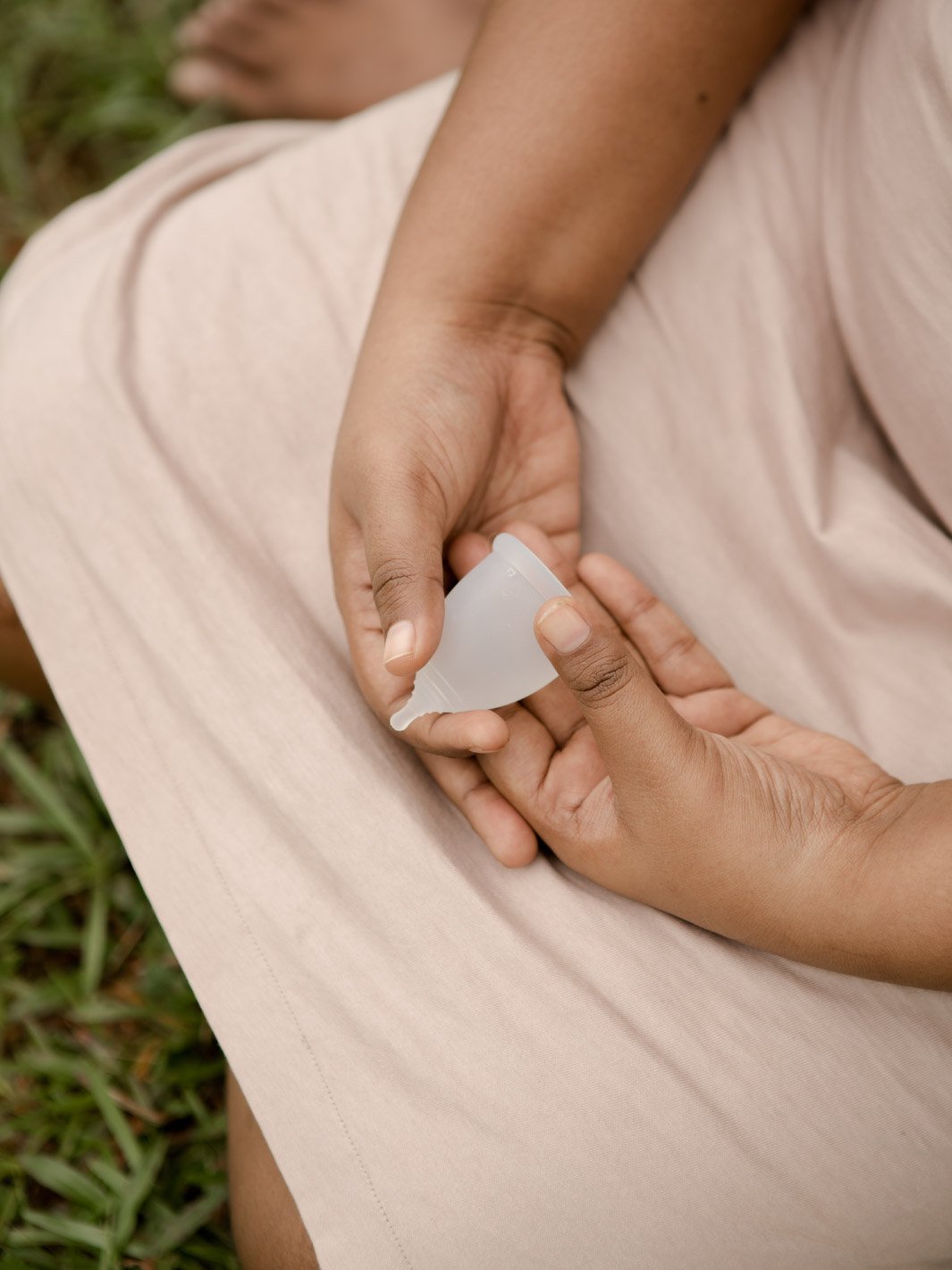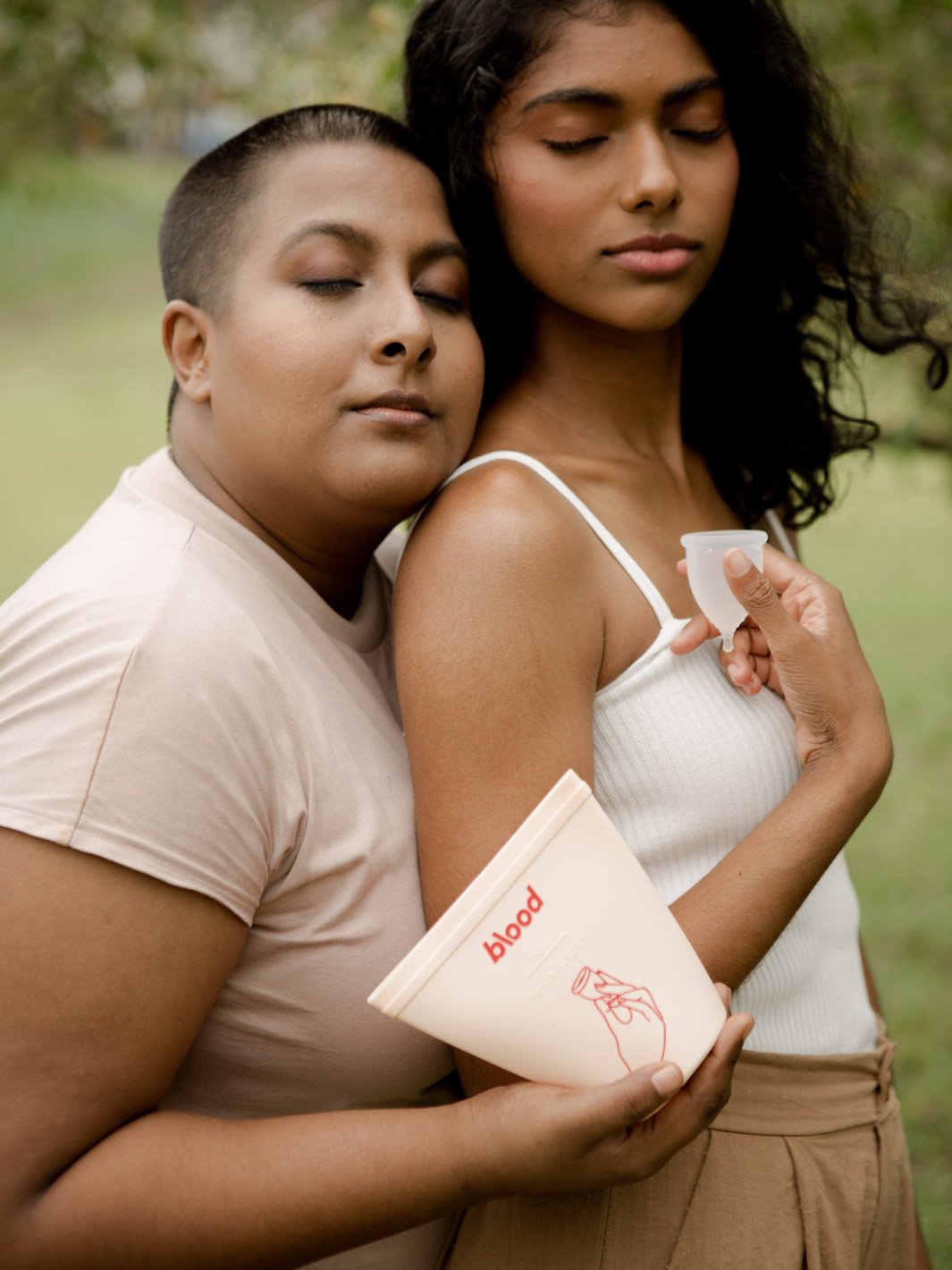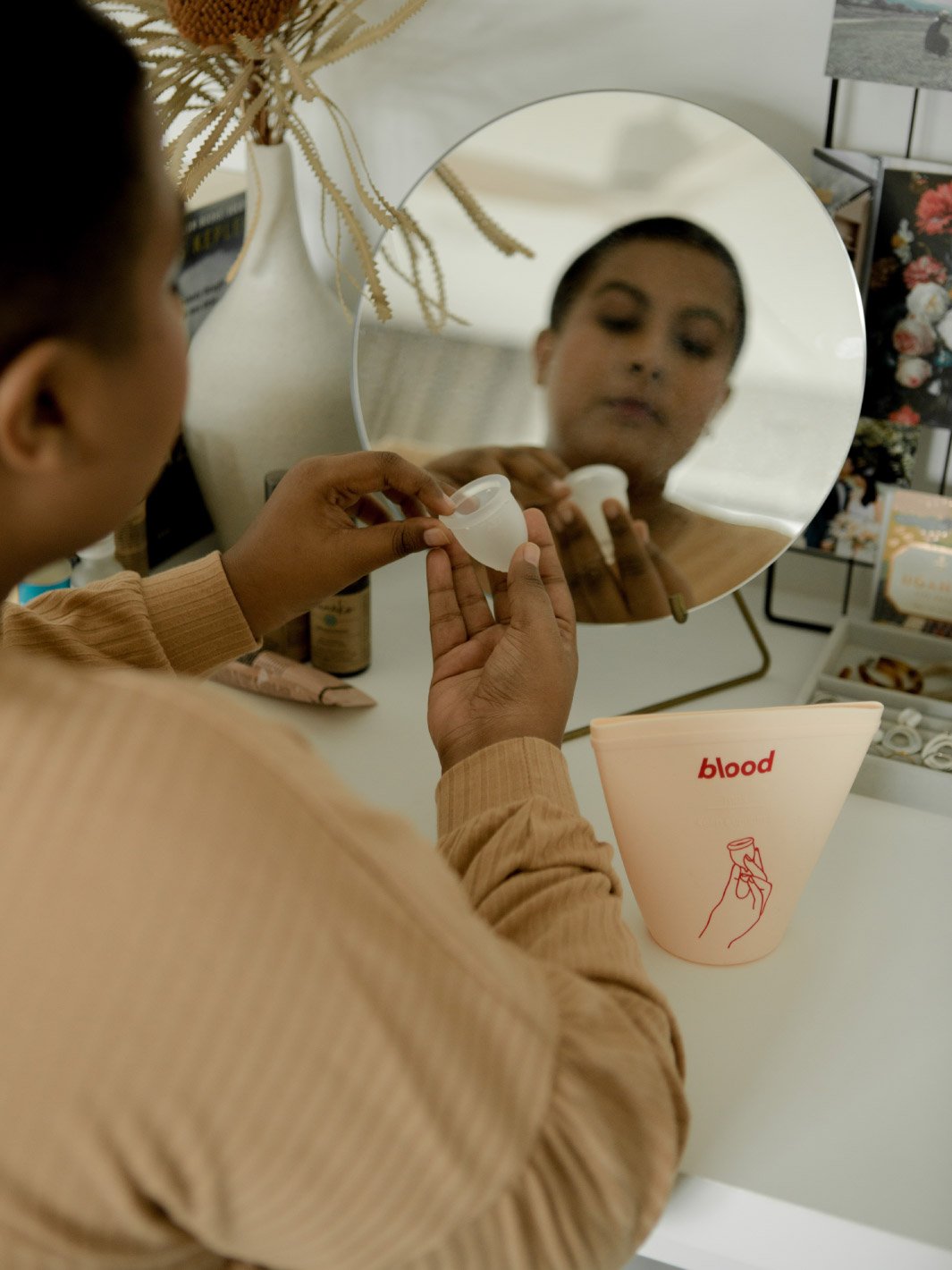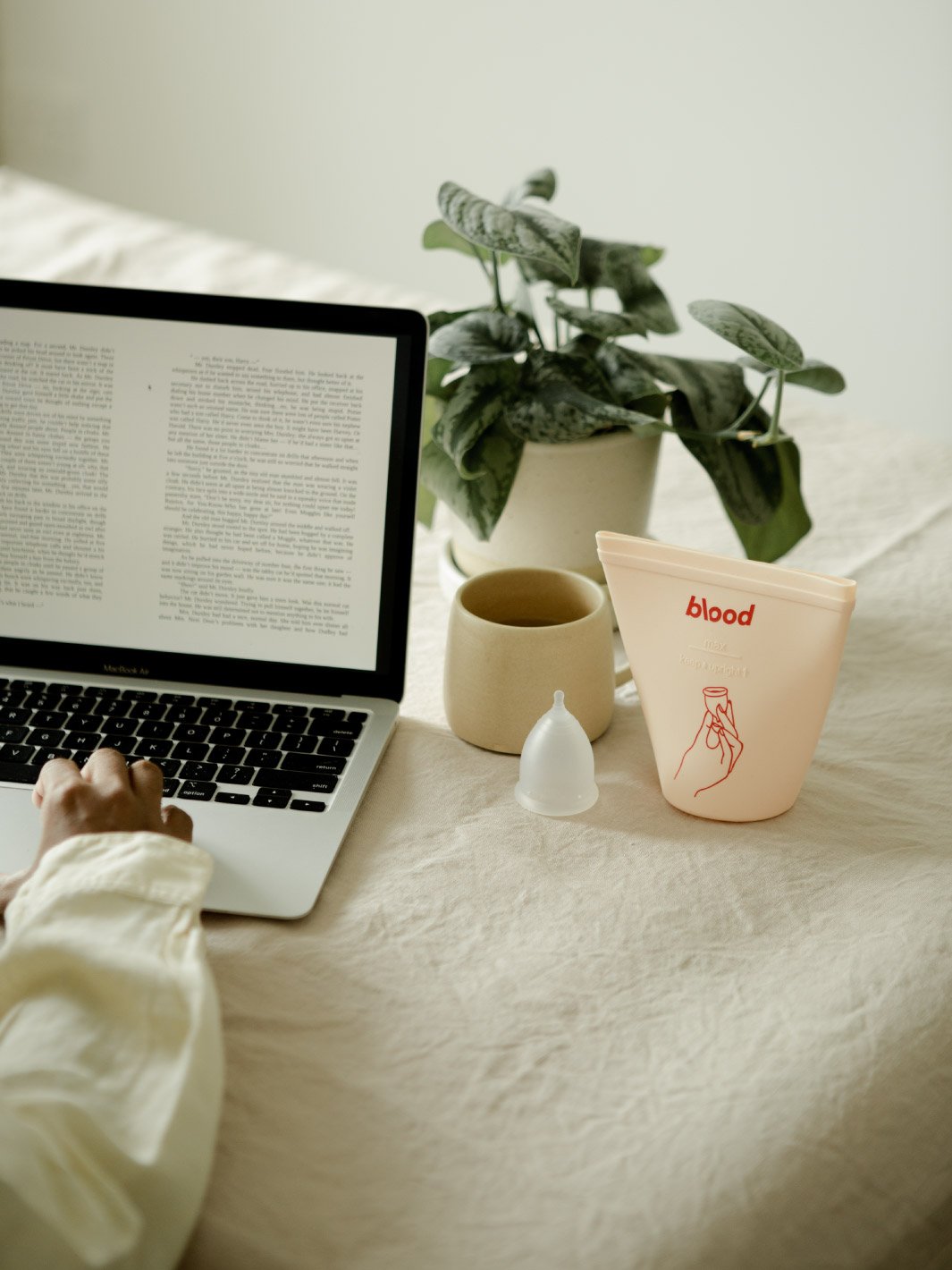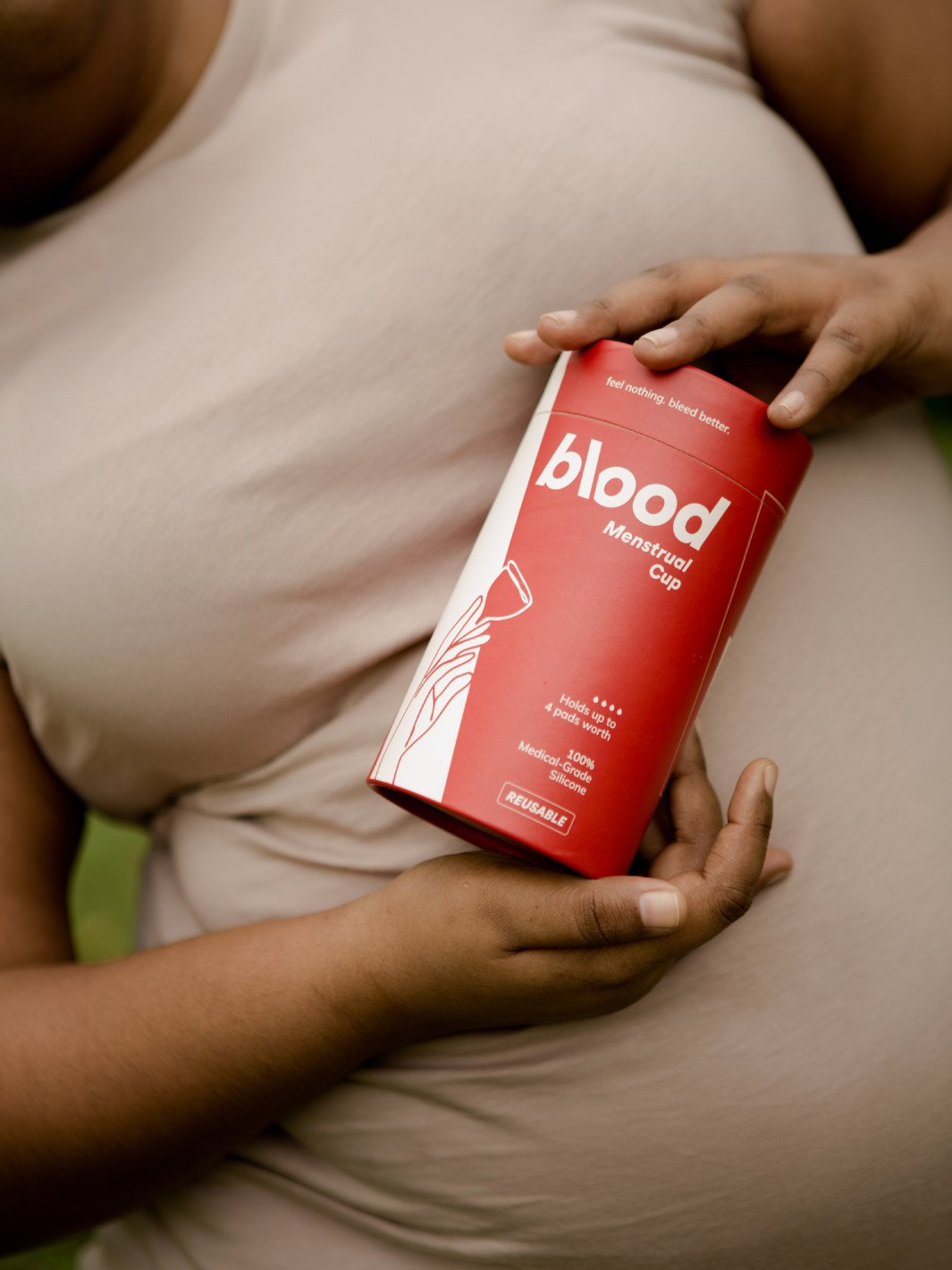 Blood Cup Kit
Free shipping for orders over RM70
What it is:
A menstrual cup, reusable alternative to pads and tampons.
Why it's special: 
Made of 100% medical-grade silicone, the cup can be safely worn for up to 12 hours - good for you, your body, and the planet. Our all-in-one kit includes a multi-use cleansing pouch so you can get going with your menstrual cup anytime, anywhere!
100% medical-grade silicone
Worn for up to 12 hours

A feel nothing flow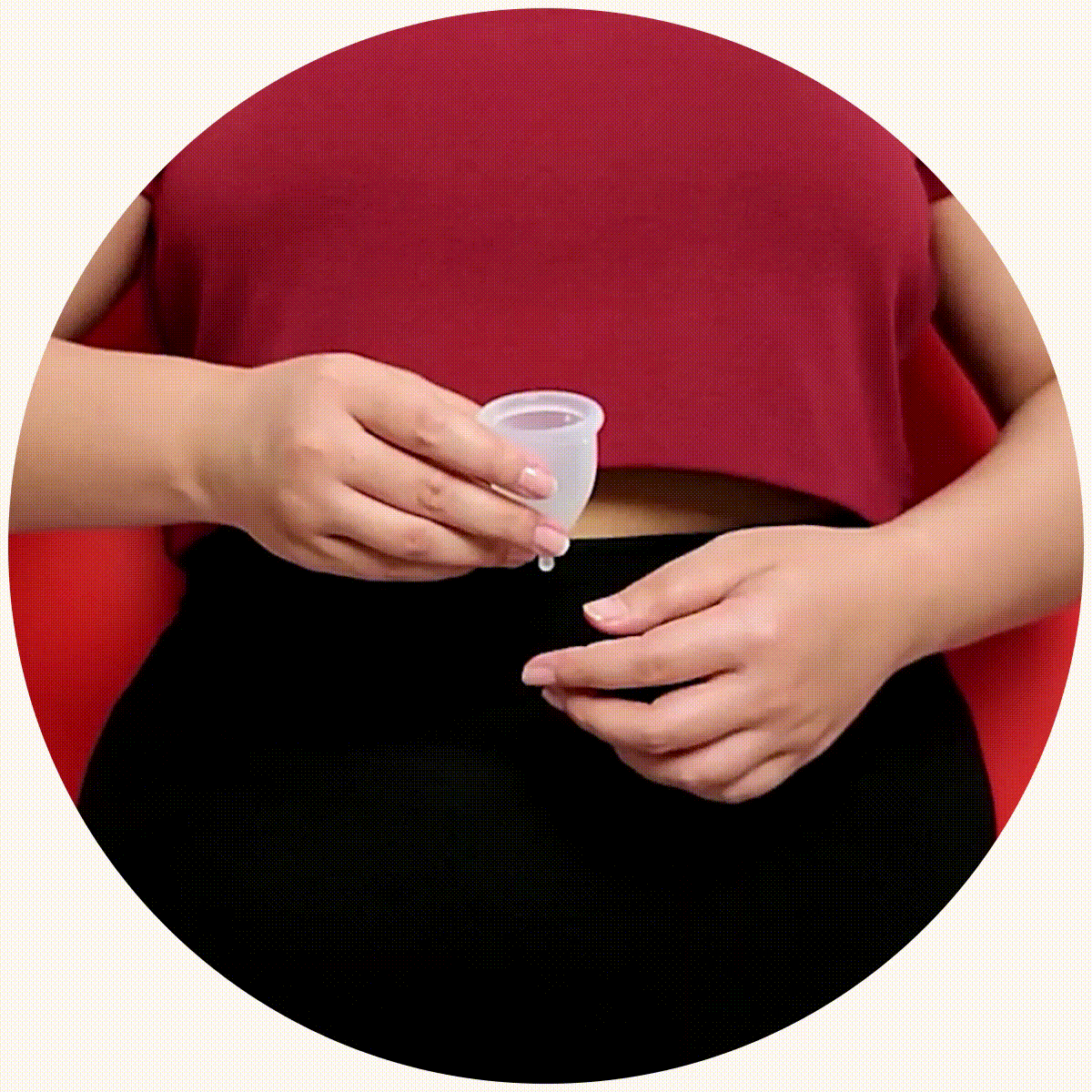 Fold and insert
Fold your cup and get it as small as possible. Gently slide it rim-first into your vagina, where it'll unfold to form a suction seal. This keeps the cup firmly in place, and you won't even notice it's there!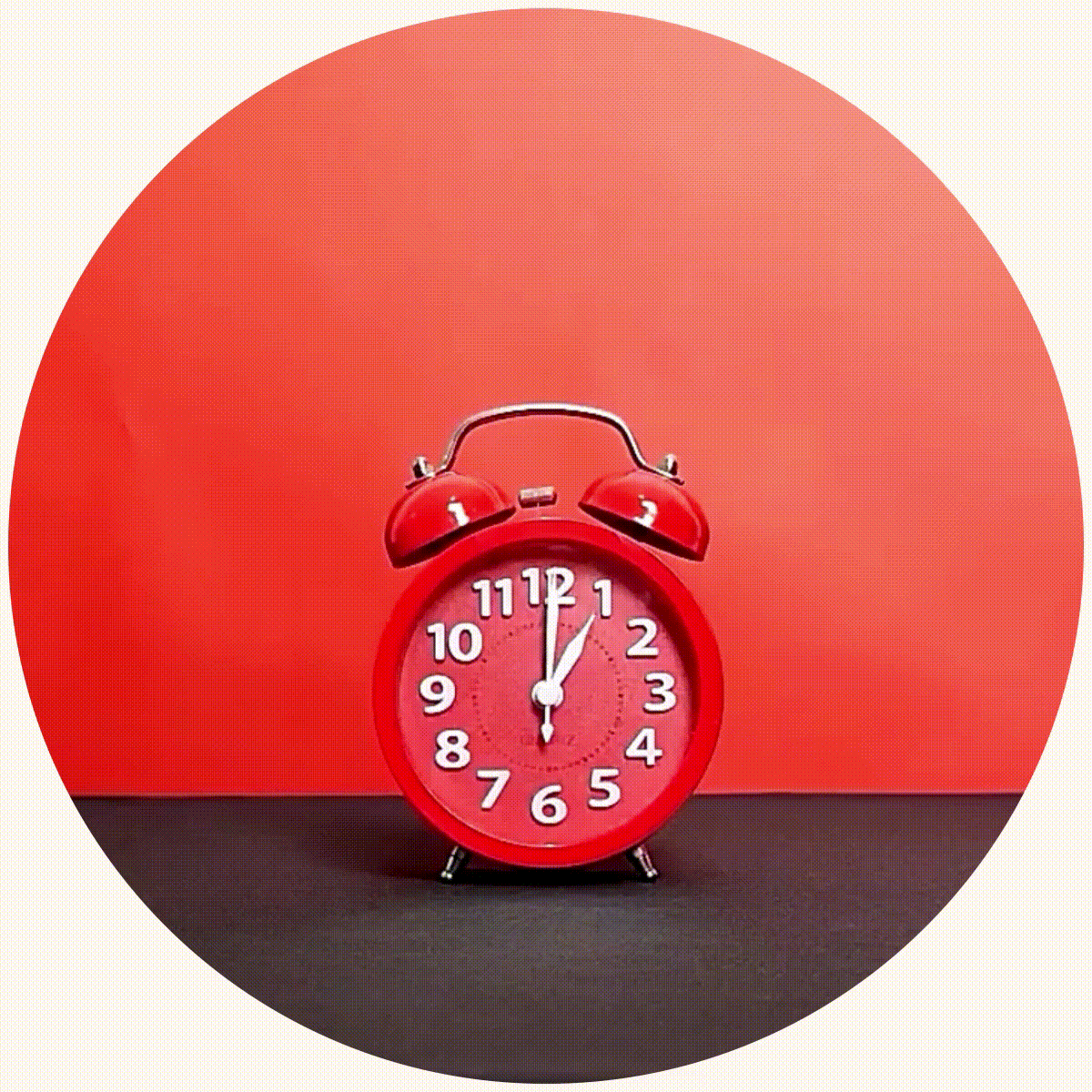 Wear for up to 12 hours
Go about your day with less stress, less mess! Depending on your flow, empty it 2-4 times a day. Enjoy period comfort and peace of mind, whether you're up for a swim or down for a nap.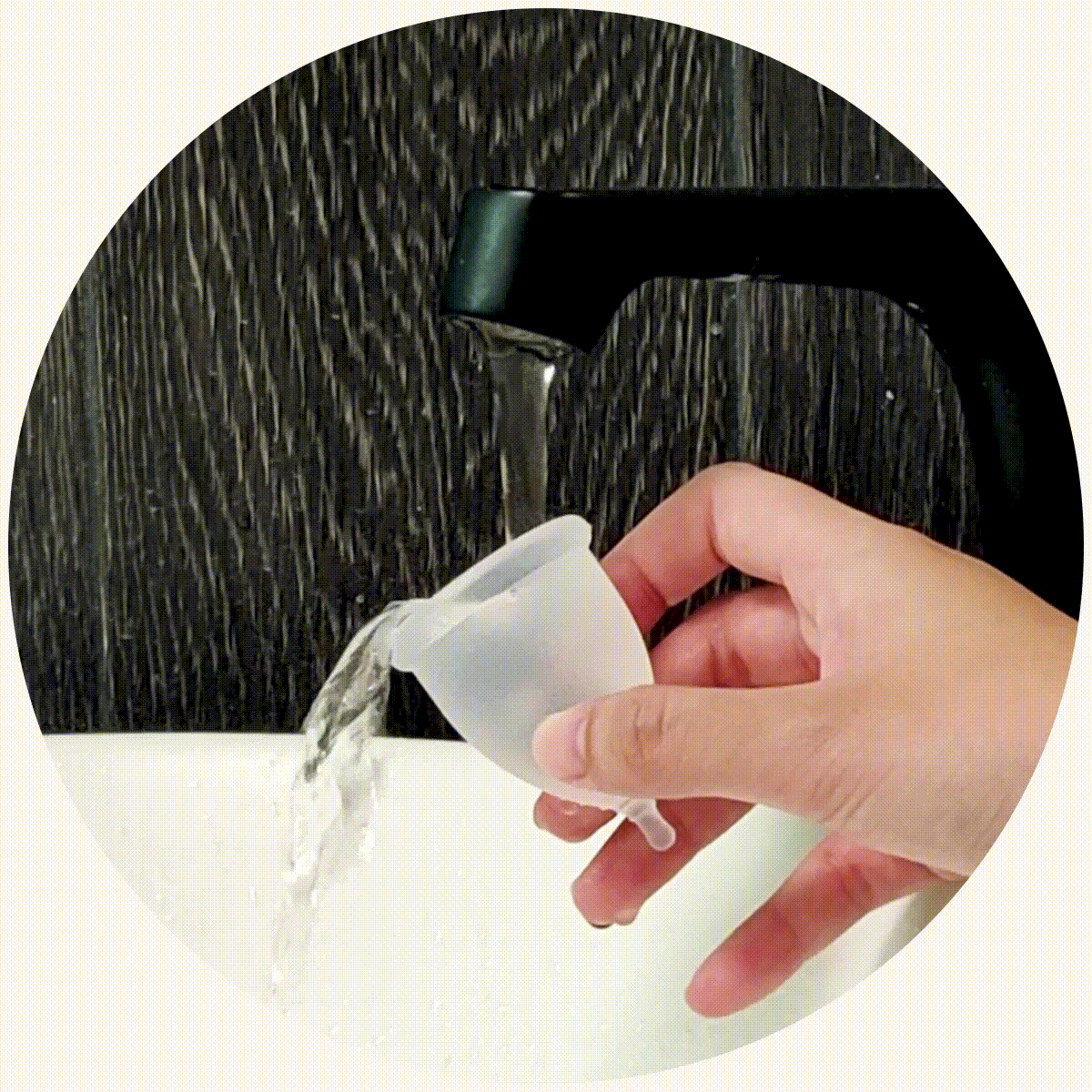 Empty, rinse, repeat
When it's time to remove your cup, use the stem as a guide and reach in to break the seal. Ease your cup out, and then rinse it with water and mild, fragrance-free soap. It's ready to go again!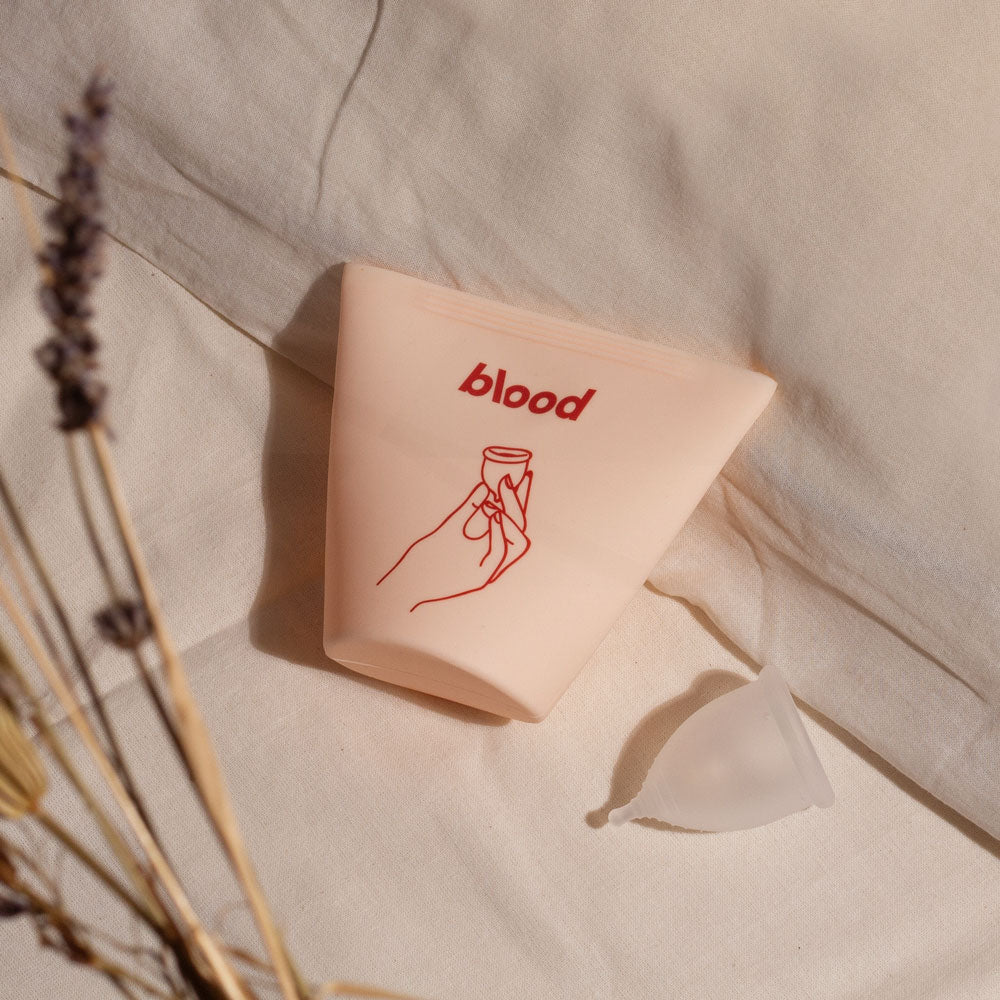 COMFY, BARELY THERE PERIODS
The Ultimate Feel-Nothing Flow
Made of soft 100% medical-grade silicone, the Blood Cup contours with your body heat to fit snugly in your vagina for that true "out of sight, out of mind" period experience! Featuring a natural V shape for optimal fit, along with a rounded stem and smooth grip rings for easy removal, the Blood Cup is all about better, more comfortable wear. And with up to 12 hours of safe use, it fits with your body and your schedule. So lie down, do a handstand or go for a swim – your cup suits any occasion, all day, any day!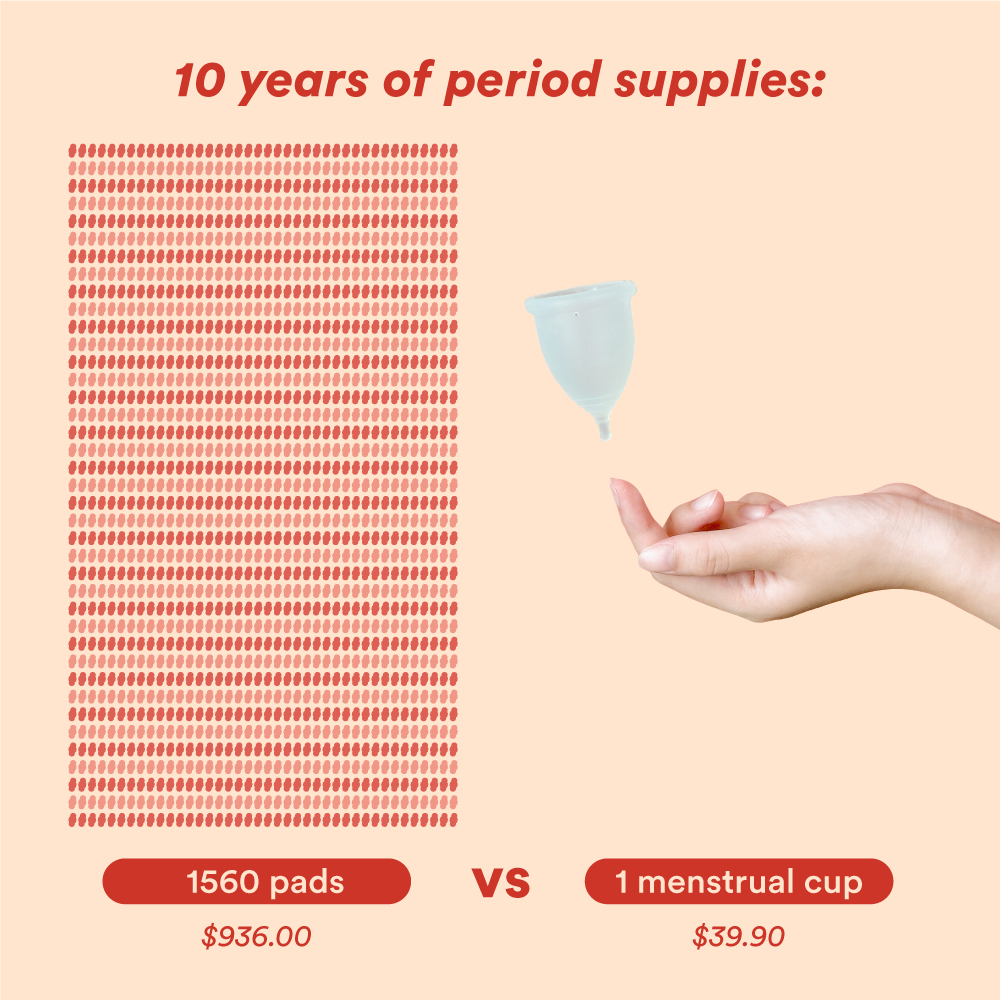 REUSE OVER & OVER AGAIN
Body, Wallet & Planet Friendly 
This is one little cup that makes a huge difference! Lasting years, not hours – this eco-friendly alternative cuts down on unnecessary waste and money spent. With proper care, the Blood Cup can be reused over and over again for up to 10 years. That means no more last minute period panic and prep – just a happy wallet and an even happier planet! And without any chemicals or BPA, it's a better period, every time. Here's to changing your periods for good!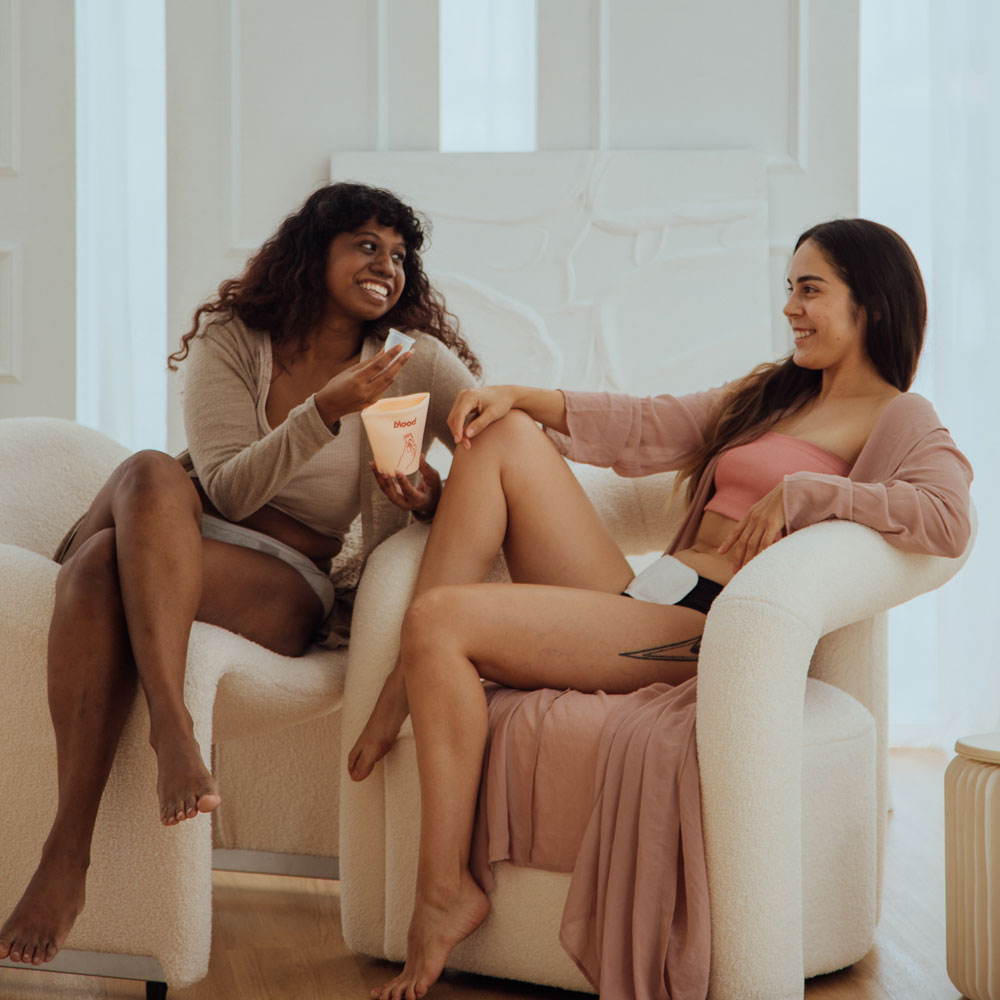 SAFE, SNUG & SECURE
No Stress, No Mess
Holding up to 4 pads' worth of flow (or about 25ml), the Blood Cup lets you go about your day (or night) without those nagging period worries. With a reinforced cuff that helps to prevent folds, it opens up fully for proper suction – so say hello to hours of leak protection! And designed to be the most fuss-free menstrual cup experience yet, it comes fully equipped with a multi-use pouch that sanitises, rinses and stores your cup with ease. 
Repurchased as was a great product
Tried the Blood Cup for the first time last year, and really found it so much more convenient and far less wasteful on the environment so I repurchased a few!
I have minimal to no issues with leakage and once it's in it's so comfortable and unnoticeable.
There is a learning period for insertion and removal but once you get the hang of it, it's really a great solution to wastage and can actually be changed less frequently than other options.
Great local product!
This is my SECOND cup
I bought the first one last year and it was the BEST buy of the year! The cup is soooo worth it! I have a very comfortable period using the cup. It's easily inserted and it fits perfectly for me, I had vaginal birth 4 years ago. I've never had any leaking. I can confidently wear white pants or skirts. I dont even have to worry about changing it because even after 6 hours on my first day, it doesnt leak. I can go swimming comfortably. I can even do squats and split my legs confidently on my period!!! I can do my everyday workout without having to worry about leaking or whatnot. I bought a 2nd one to be kept at my work place, just in case. It saves my money too since I dont have to buy pads. Cleaning it is easy too. The pouch is cute and very convenient for cleaning. Overall, it is amazing!
NO REGRETS
I have been researching on menstrual cup for a few months and finally took the leap to purchase one cos I was so fed up with purchasing pad every month (mainly price wise). I feel totally nothing when inserted, I almost forgot that I was on my period. This is the best switch ever and I am never going back to the pad life!!
The 120 days free return was also very assuring. And the customer service was 💯 too.
Try it for yourself girls, no regrets!!!
LOVE!
It took me 2 days to learn insert & remove. I no longer using pad & love love love menstrual cup. Will get another 1 as a spare.
Glad I got it!
As a prior menstrual cup user, I was looking for a cup that was readily available in drugstores. Thankfully blood's menstrual cup was. I had decided to get a new cup as I felt that maybe having 2 would be better in terms of flood management, leakages etc.
Turns out that blood's menstrual cup was perfect for me as it was a smaller cup and sat better around my cervix, minimising leaks. Would still recommend to wear a pad on heavy flow days!
Menstrual Cup Convert
Frankly,it took me many years to try the menstrual cup. How many years you might be wondering? More than a decade! I was ready but it took a Singaporean brand to make me buy it. Haha! Blood made it easier to purchase as I don't need to decide between sizes or shapes. Since its made in Singapore,obviously it fits our Miss V. Anyways,my only concern is the insertion. Like the rest of them,it needs some getting used to and being comfortable with your own body. At first it was uncomfy. So I took it out and re-insert. Got some leaks here and there and finally the following days was like "Im the boss!". No more pantiliners not even undies. FREEDOM! 😁 Never felt so liberated with regards to period. Thank you Blood for producing this in Singapore and thanks for making it available in the Pharmacy👍🥰 By the way,can consider producing the menstrual cup soap too? Teehee 😁 Bravo Team Blood.
Best decision I've ever made!
Full honesty, getting into the cup life is the best decision I've ever made! Cleaner, greener, and best of all, gone are the days where I wake up in the morning with great fear, hoping that I didn't stain the sheets overnight.
I would say that you should be comfortable with your body and your vagina before you try the cup, because sometimes you reaaaaally gotta get in there.
All in all, I absolutely love my Blood cup, and I'm already looking forward to using my little cup for my next period!