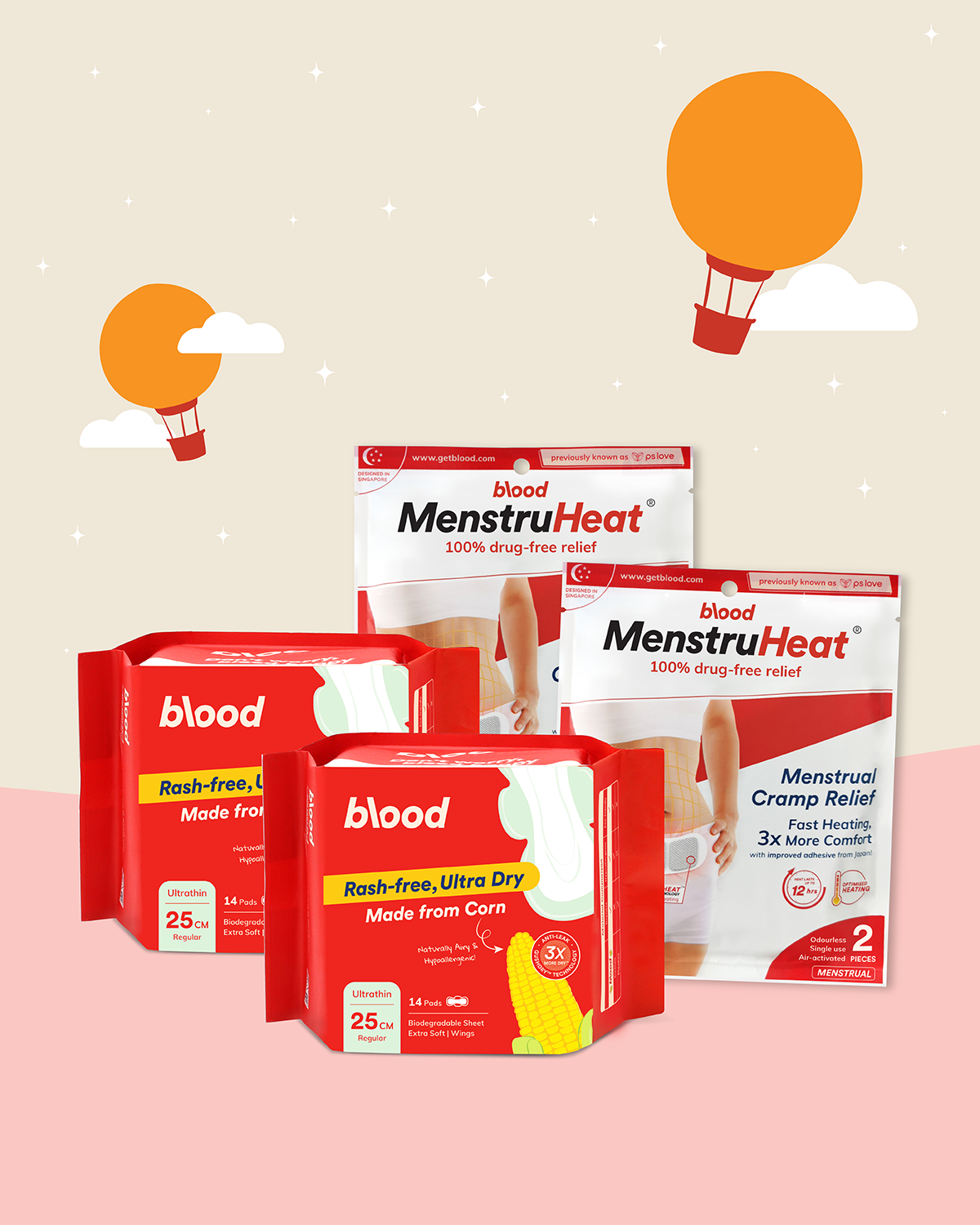 Period Rescue Gift Set
Free shipping for orders over RM70
Don't let cramps, leaks or worries get you down! Treat your bestie (or yourself) to our Period Rescue Gift Set, featuring our ultimate menstrual essentials – MenstruHeat for natural cramp relief that lasts all day, and our Ultra-thin Corn Pads for a super comfy and rash-free period! 

Gift set includes: 2 packs of pads and 2 packs of MenstruHeat
It's okay to bleed with Blood
Perfect companion in the most uncomfortable days for me
Menstrual cup
For the first time ever, i used menstrual cup to give it a go and i have never been more happier to use them. So convenient and the material is so soft. Will definitely purchase and recommend to others
So good ✨
Have been eyeing these for a while and finally decided to get them. The pads are so soft and so comfortable to wear (and the little doodles on the packaging are adorable!) The gift set was a great set because you get two sets of pads as well as the heat patches which my sisters use whenever they're on. All in all, great value and will definitely buy again soon! ✨
Great pads and liners
Never turning back! Comfortable pads and liners with great absorption, doesn't irritate my skin either!