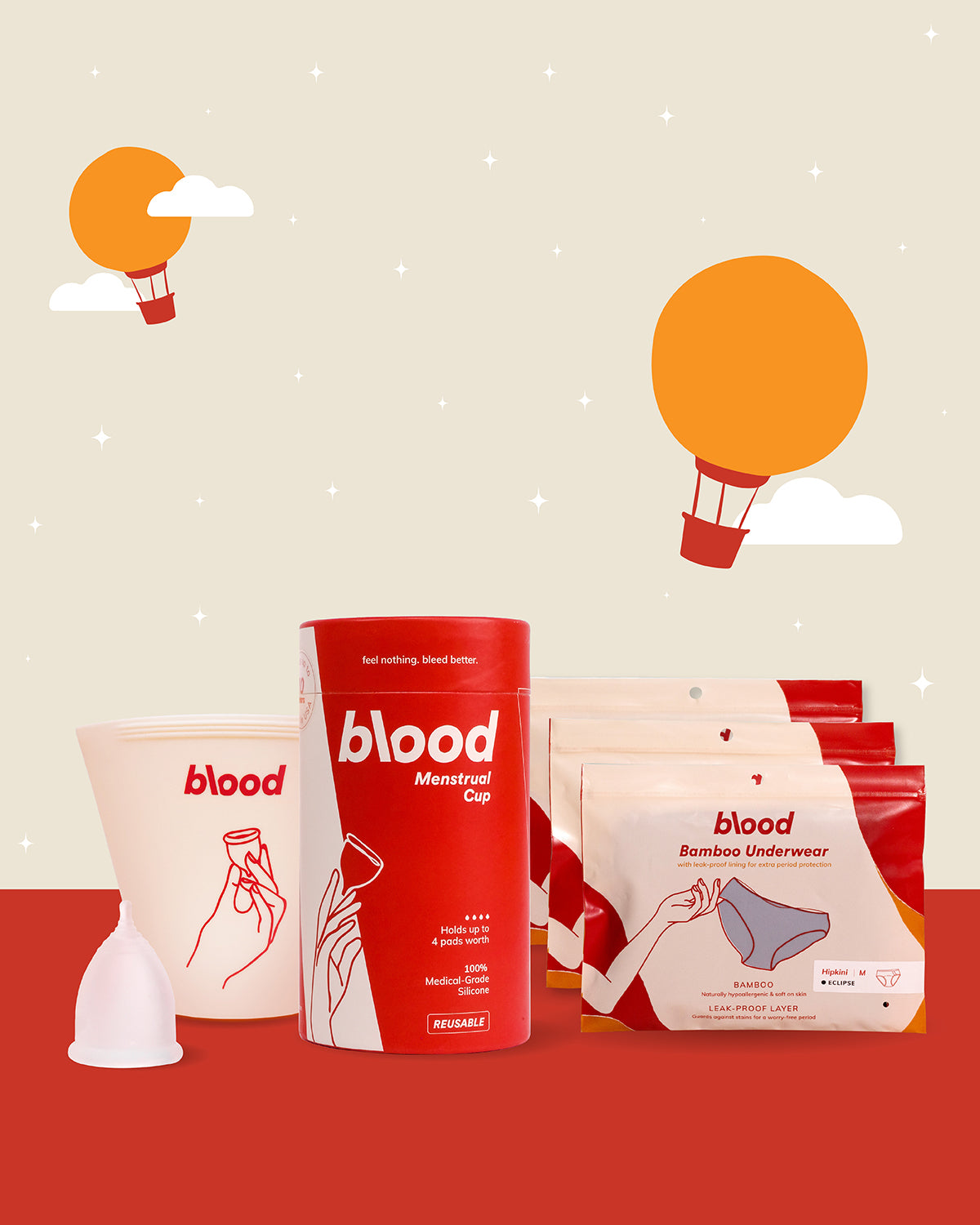 Cup Starter Kit Gift Set
Free shipping for orders over RM70
Ready to take your step into the menstrual cup world? Featuring the Blood Cup and a Multi-Use Cleansing Pouch, this bundle includes all your starting essentials. Paired with our leak-proof Hipkini Bamboo Underwear that you can wear on both period and off-period days, you'll have all that you need to start your cup journey with ease!
Gift set includes: 1 set of Blood Cup Kit and 3 pieces of Hipkini Bamboo Underwears
Just started using Blood\ cup
I just started use a few times on my recent menstrual cycle. First, I used on my 2nd day menstruation for 2 hours. 2nd usage was on 3rd day menstruation for 7-8 hours during sleep. And 3rd usage when I'm off to office work the next day for 8 hours. Still amazes me by how comfy it is and definitely no leakage 😄 worth investment period care.